Unlock your path to freedom
with a one-day Voxer marketing intensive
"It's like having a funnel fairy godmother in your back pocket to make all your dreams come true"
Okay, so maybe I can't make ALL your dreams come true. But YOU WILL get access to my brain for a day so you can skip the launch rollar coaster and map out the perfect-for-you plan for creating, marketing, and/or scaling a digital product, course, or membership 
ANNDDD we're going to do it using a free voice/text app called Voxer – now that's pretty magical 
Put an end to the Goofy feelings
stopping you from showing up + serving
You have a digital product, course, or membership that will solve a problem for your audience in a way that they never thought was possible… the only issue is that you can't figure out how to get your offers in front of the people who really need you. 
And while you don't know what the answer to your marketing problems are just yet… you certainly know what the answer ISN'T.
It's not a 60-minute recorded strategy call that barely scratches the surface and leaves you with more questions than when you started —- if this sounds more like what you need check out my power hour service
It's not monthly coaching calls or a mentoring package, because you don't need to drag this out any longer or get distracted by any more shiny objects 
And it's not another course or pack of templates where you are left to figure it out on your own (and let's be honest, you probably already own all the popular ones out there)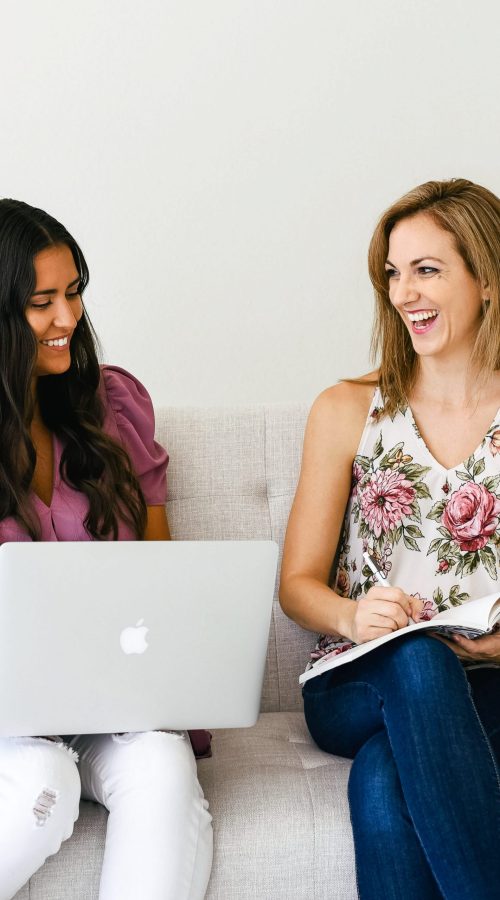 you KNOW Specialized sUPPORT IS WHAT YOU NEED TO
stop throwing spaghetti at the wall AND create a simplified marketing plan
But when you look around at all the options, all of the stuff out there, you feel a little bit like Prince Charming searching for Cinderella – no one is quite the right fit….
Wouldn't it be great if you could:
Have access to an experienced launch manager who is allergic to the bro-marketing way of selling and prefers to leverage organic marketing tactics that align with your strengths + values
Dive deep into your your marketing troubles and know exactly what you need to implement to achieve your desired passive income result
Get just the right amount of support to grow your business without adding a ton of unnecessary tasks to your todo list
Spoiler alert! That's exactly what you get when you sign up for a Voxer Intensive.
A One-Day Voxer intensive is the
Fastest + Most Efficient Way
to work together on your offers or sales funnels
This intensive is perfect for the female entrepreneur who wants the plan for consistent organic growth from digital offers (products, courses, or memberships) AND doesn't want to waste their time being in all the places online or spending every waking moment producing more content.
While being done in a format that you can easily juggle your clients, prepping dinner, googling "how to teach 4th grade math" and still feel like you got everything you needed to from our time together.
Here is what you get with Your investment:
6 hour time window on Voxer –

You don't need to block off this entire block; we suggest scheduling some time to listen, reply, and have the mental space to think, process, or journal (if you need to)

Review of your Business Assessment Questionnaire 

Ideal Client Avatar + Messaging Analysis –

I'll make sure this is kept front-of-mind during our intensive and refined if we notice it's not in alignment with your new offers

Offer Ladder Audit or Outline

 – I'll review your offers and make suggestions to improve them or refine them to convert better or if you are releasing something new or creating a new funnel we will spend our time outlining your offer ladder (this can include pricing, promos, bonuses, features, names, and taglines)

Competitor Research – As we chat I'll be checking out similar offers to use as examples and include them for reference
List of Copy Helpers – This is super helpful when it comes to writing your own copy; it's word/phrases that appeal to your ICA or will turn them away from your offer based on my knowledge of Conversion Copywriting
List of Tools/Resources – Once we nail down your offer ladder and/or funnel we will review your tech stack for any possible changes that could save you time or money

Hiccup support for 14 days after your session –

 receive additional mentoring as you implement the suggestions made
Depending on what stage your business is in and the goal of your intensive, I may also include:
Social Media Audit – 

I'll comb through your social and make strategic and meaningful suggestions – FB, IG and/or Youtube

Email Marketing Audit – 

I'll optin as a subscriber and give some 

List of Podcasts to Pitch or Potential Collaborations – If this is a strategy you are interested in I'll help get you started
List of Evergreen Content Topics – These will be pulled from your offer ladder and used in your sales emails + copy
Ready for a whole new world?
and if you caught that reference we should be friends
Here's how a voxer intensive works:
Lock-in your day on my calendar
Choose one of the available Wednesdays or Thursdays on my calendar + pay the $250 nonrefundable deposit to hold your spot. The remaining balance is due before your session date.
I only have 3 Voxer intensive spots available per month and these tend to book out quickly. I intentionally keep my client roster super light and intimate because I'm not about the churn & burn lifestyle. My super-genius comes in the form of deeply connecting with my clients' marketing from the inside-out, helping them pivot during the implementation if it's needed, and guiding them toward the result God is leading them to create. 
A little bit of quick prep
As soon as your day is booked you will recieve an intensive agreement, a business assessment, and access to any resources to help frame the conversation for our time together. 
The sooner you submit your assessment the sooner I can start diving into collecting the information I need to come to your session ready-to-go with the questions, strategies, and tactics that will move you from unfocused to unstoppable. 
Get access to me for a 6-hour window
You will have access to me from 9am to 3pm CST – then I'm turning into a pumpkin. Don't worry – THIS ISN'T a 6 hour CONTINUOUS chat (that would be exhausting for us both), and you're not expected or supposed to be sitting by your phone waiting for replies.
We'll be exchanging messages at a steady yet relaxed pace. Sometimes back and forth, sometimes with some gaps for other stuff going on in our lives & work. 
The best thing about this format is that it is efficent and effective – you have space in between messages to think, journal, or take action and I have space to take notes, do more research, or put your action plan together.
At the end of the day you'll walk away a little bit of buzz and an unstoppable urge to dance around your kitchen. 
The day after your intensive I will put the finishing touches on my notes, add any links or screenshots we shared via Voxer, and fill-in any digital resources we collaborated on during our time together so you have everything you need to put the plan into action.
I will check-in a few times over the next 2-weeks to ask about your progress and answer any pop-up questions that come from implementing the plan we've put together.
The obligatory FAQ Section: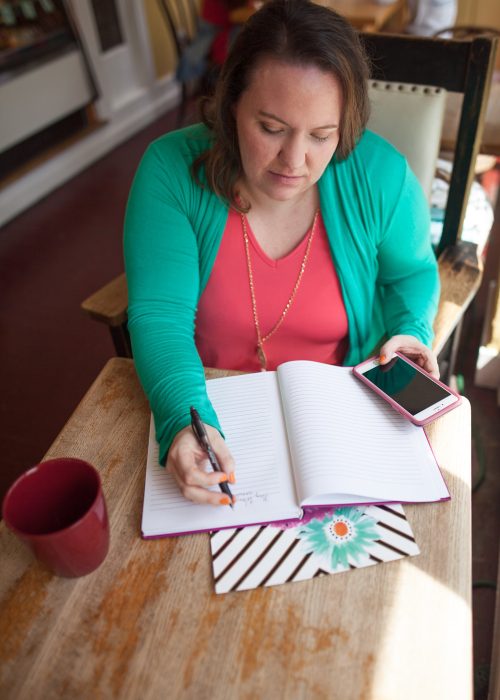 What makes this intensive a deal ?
Well, to be honest, that'd be me.
As a project manager for 6 & 7 figure course creators I discovered that I have a gift for optimizing offers and planning out launches. It comes natural to me and I'm always keeping up with the most innovative tactics to help my clients reach their goals.  
Some would say I'm an "accidential" entrepreneur – but you and me – we don't believe in accidents. We believe that God put us exactly where we were supposed to be, doing exactly what we were supposed to do, when he called us to do it. 
The strategies I use don't just work – they feel simple, are God-honoring, and our currated in a thoughtful, fun way for you and your audience. I am unapologetically against what most of the "popular" gurus are teaching about offer creation, sales funnels, and launches. 
There is no one-size fits all plan and I'm going to help you stop yourself from trying to fit-in so you can stand out and ultimately do what God put you here to do.
Are your ready to get started?